Blocker Transfer & Storage - St. Petersburg
---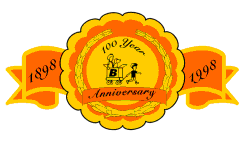 We are the expert movers moving Tampa, St. Petersburg, Clearwater, Ocala, Gainesville and West Florida.
When you're moving your family and household to a new house, or especially a new city or state, you don't need hassles. You need movers that offer security, peace of mind, comfort. You want experts.
You need
The Blocker Advantage
.
With over a hundred years of experience moving families just like yours, Blocker Transfer has the answers to all your moving questions. We cover the entire west central Florida coast, from Sarasota/Bradenton north to Crystal River, Ocala, and Gainesville. And we don't do just household moving, either. If you need to move an office, store business records, move heavy plant equipment, or you just need a place for your things, Blocker has the answers you need.
So call today, for a FREE estimate of how much your move from expert movers will cost. Even the call is free. 800-237-8534.
Get The Blocker Advantage. Or you just might get more than you bargained for.